Welcome to the
Alexander Studio Website 
Home  of Alexander Technique Online & London

Anthony Kingsley has pioneered a unique method of delivering Alexander Technique Online Sessions, both individually and   small Groups via Zoom, from his London Studio. 
As a qualified psychotherapist, he delivers traditional  Psychotherapy and Counselling Online.
Anthony is also offering Online sessions in his own form of Somatic Therapy called MindZero, which is informed by his Alexander Technique and Psychotherapy experience.
For more information or to arrange a booking, please contact me.
---
What can you expect from Alexander Technique Lessons?
Embodied Mindfulness, Vitality, Inner Strength, Poise, Relaxation, Health and Wellbeing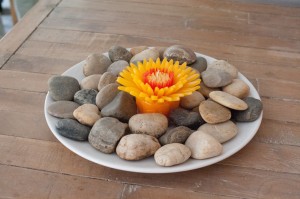 ---
What does the Alexander Technique help with?
•  Neck, shoulder and back pain
•  Stress-related health problems
•  Insomnia and anxiety
•  RSI and computer-related distress
•  Tension headaches
•  Performance in the work place 
•  Relationships
•  Fertility and conception
•  Pregnancy and preparation for birth
•  Voice problems and breathing
---
So what's are Alexander Technique lessons all about? 
We teach people to neutralise their habits of postural and mental stress.
It's what we stop doing rather than what we do that counts.
We call it "non-doing". Echos of Zen?
Is this the most powerful route towards Embodied Mindfulness?
Let's leave the last word to Alexander himself:
" You are not here to do exercises or to learn to do something right, but to get able to meet a stimulus that always puts you wrong and to learn to deal with it. " F.M. Alexander
" If only you stop doing the wrong, the right will do itself. "  F.M. Alexander
---
Are you looking for long-lasting benefits?
Are you frustrated after trying loads of treatments with only short term benefits?
The Alexander Technique is different. It gets right to cause of the  problem and offers the solution.
Symptoms can then disappear forever.
It is today's choice for today's challenges.
---
Watch Anthony at work on his YouTube Channel.
---
Anthony was honoured to have written the introduction to Alexander's republished (2018) classic text The Use of the Self, (1932).
It offers readers an exciting and inspiring new perspective on the Alexander Technique. Buy it here on Amazon.
---
And check out Anthony's widely acclaimed  Alexander Technique DVD. This DVD is a great introduction, and fun too!
Anthony has now uploaded the entire DVD onto his YouTube Channel for everyone to access for free.
It has loads of demonstrations of the Alexander Technique for everyday life and includes some rare footage of Alexander himself working.  
---
Please use our Contact Form to book up a session of the Alexander Technique Online or to ask us any questions.
Use the form, or call us on 020 7629 1808, to book up an Alexander session with your personal Alexander Technique Teacher.
All Teachers at the Alexander Studio are experienced Teachers and all are certified, registered and insured by The Society of Teachers of the Alexander Technique. STAT is the original, oldest and most prestigious Alexander membership body worldwide.
---
Alexander Lessons or classes are available at the Alexander Studio in Central London, W1 and East Finchley, in North London, as well as Online Alexander Technique Lessons via Zoom.